Finding R Leporis, Hind's Crimson Star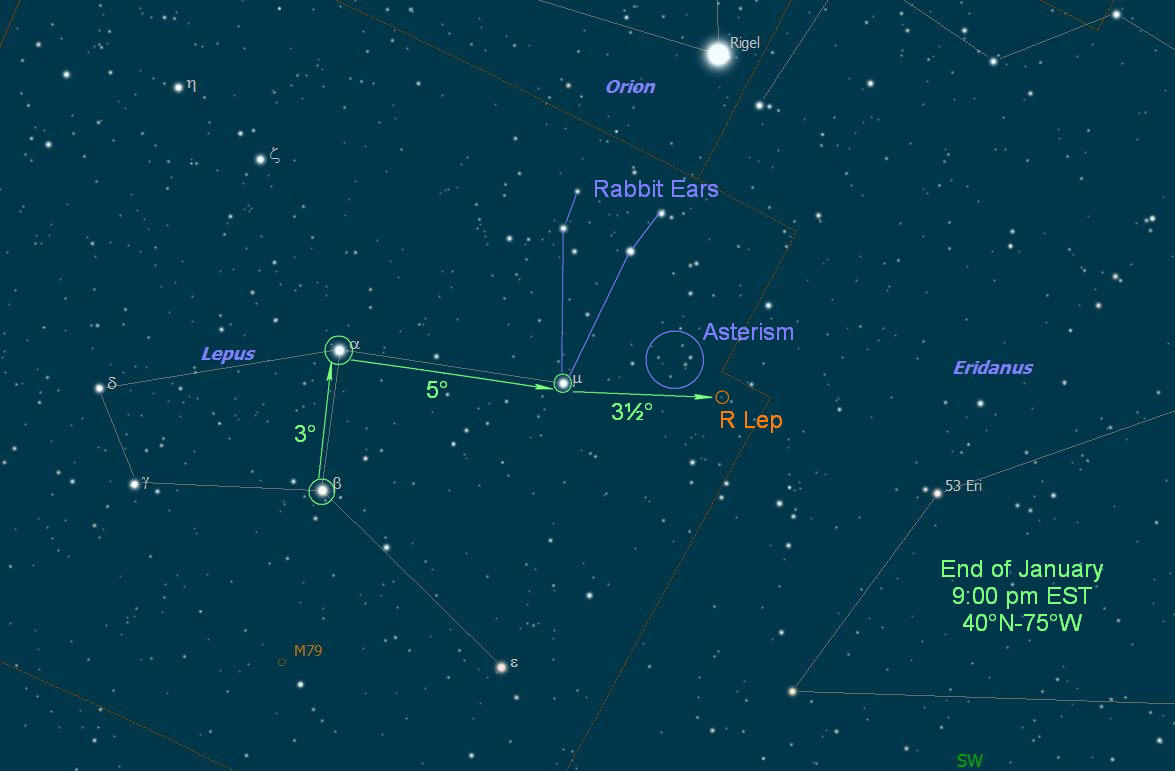 R Leporis, or Hind's Crimson Star, is one of the finest carbon stars available for observation. Its deep reddish color is remarkable in a scope, or even binoculars when it's towards the brighter end of it's magnitude 5.5 to 11.7 range. Recent AAVSO estimates (as of the end of January 2017), have it around magnitude 8, while SkyTools predicts it will reach its next maximum brightness on May 7, 2017 (427.1 day period). R Lep is relatively easy to find below the stick figure of Orion as shown in this annotated SkyTools chart.
The image below is a snapshot of northwestern Lepus taken at 11:12 pm EST on December 31, 2014, from light-polluted Maple Shade NJ, with a Canon 6D digital SLR camera (on a fixed tripod) and a Canon 100 mm f/2.8L macro lens. It was exposed 2 seconds at f/4, ISO 3200 and custom white balance. It was originally taken to capture comet C/2014 Q2 (Lovejoy), which has been cropped out in this view, but it happened to capture R Lep near it's maximum brightness, around magnitude 5.5 to 6 at the time. Mouseover the image for stick figure labeling, mouseover below the image for magnitude labeling.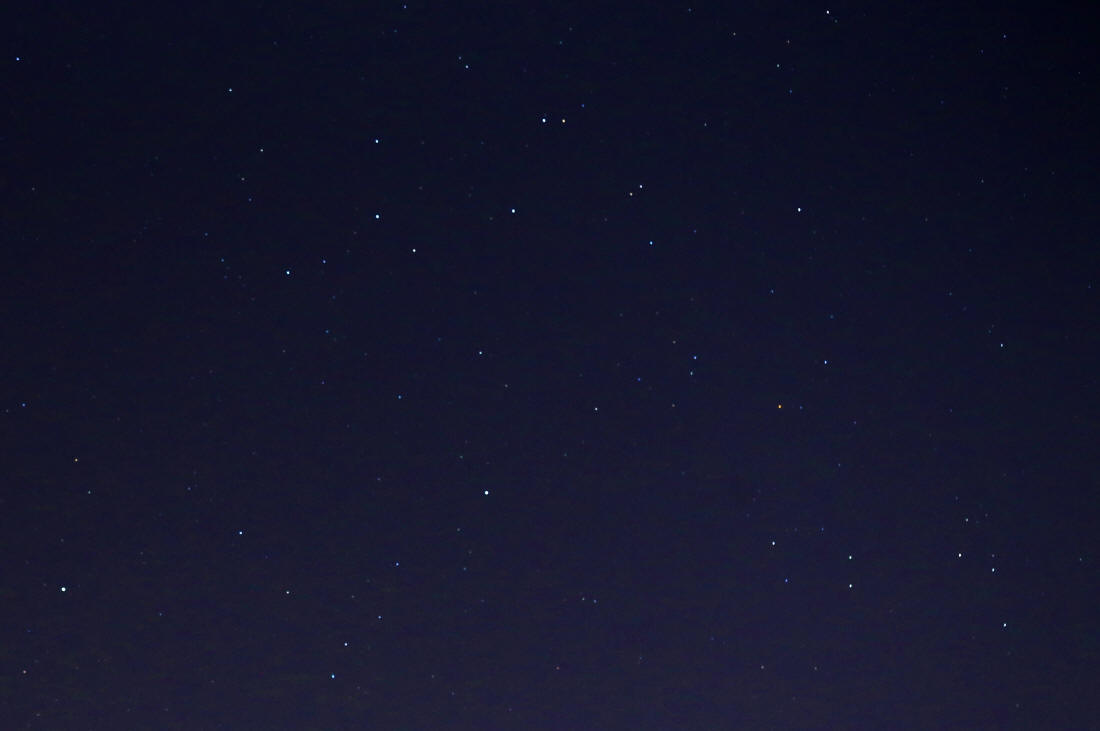 Mouseover this line of text for magnitude labeling, decimal points have been omitted (data from SkyTools 3).