The field at the ISS Solar Transit on July 8, 2007
Willingboro Astronomical Society www.wasociety.net Posted 7.10.2007

Looking towards the east as the equipment is being set up ...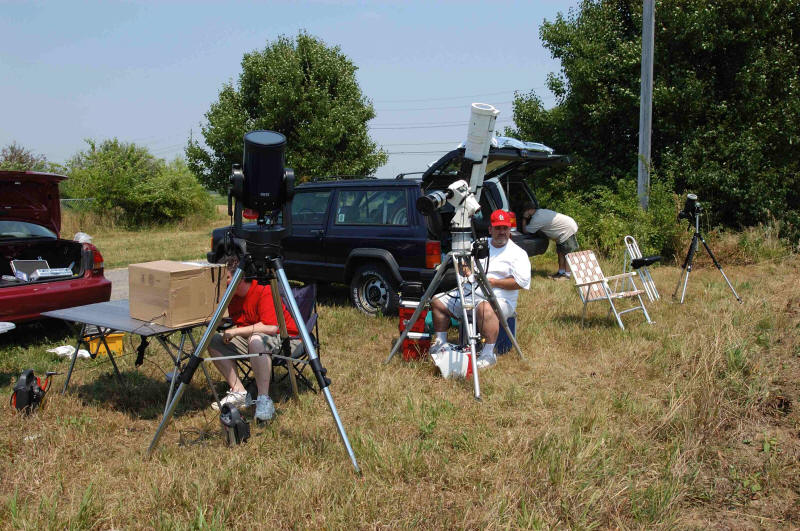 Looking towards the west ...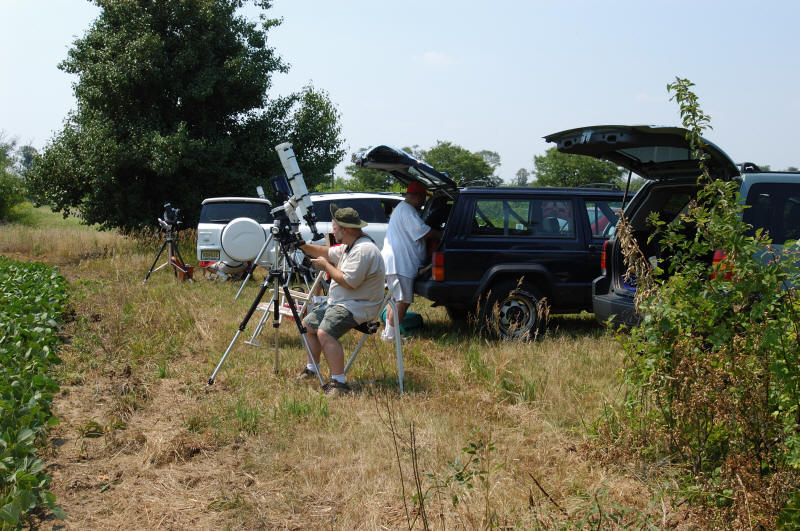 Hiding from the sun while making final preparations ...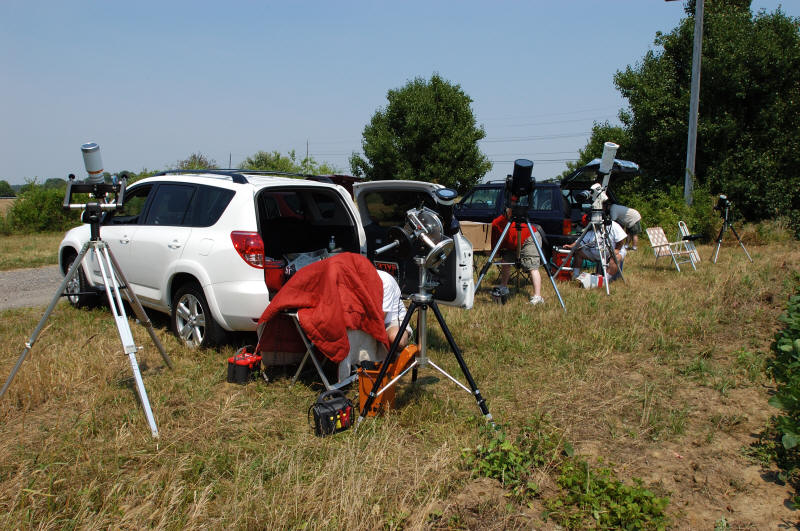 Examining the sunspots after the ISS transit ...