BCC, Mt. Laurel, NASA Star Watch, April 4, 2009
Willingboro Astronomical Society www.wasociety.us Last updated 4.06.2009
Scroll down to see all the pictures.
A BCC student, Gary and Lloyd...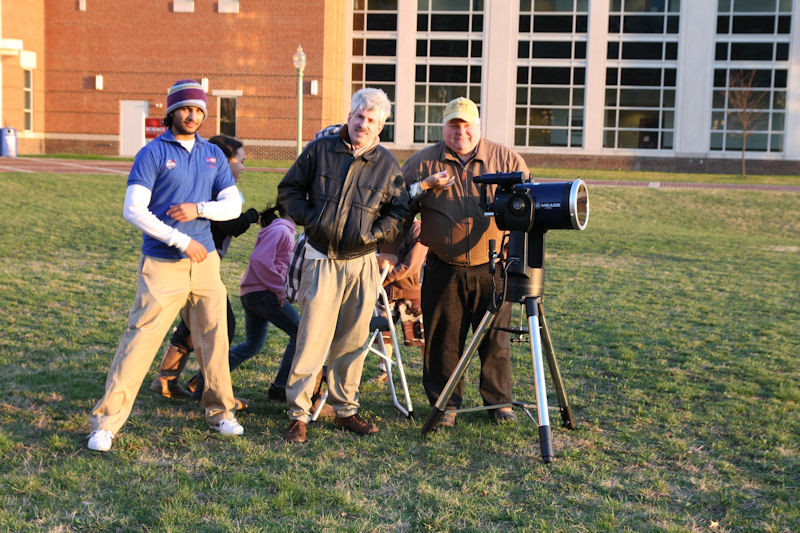 Aiming at the sun...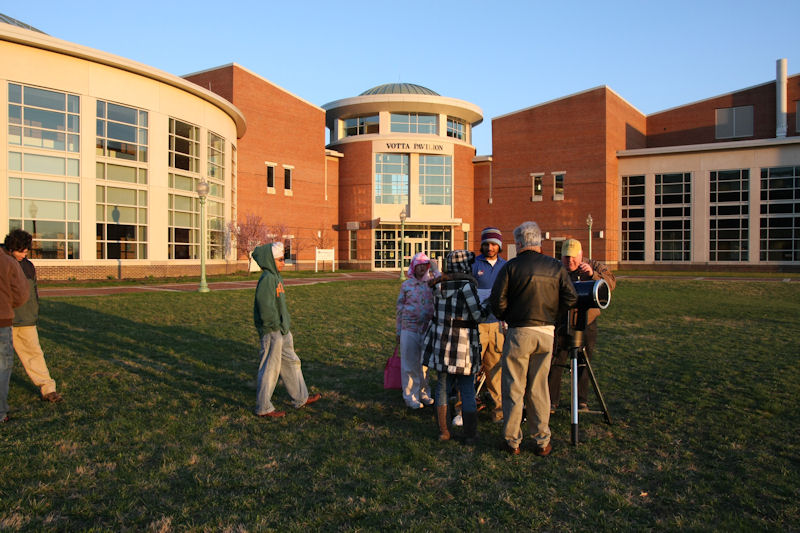 Observing the sun...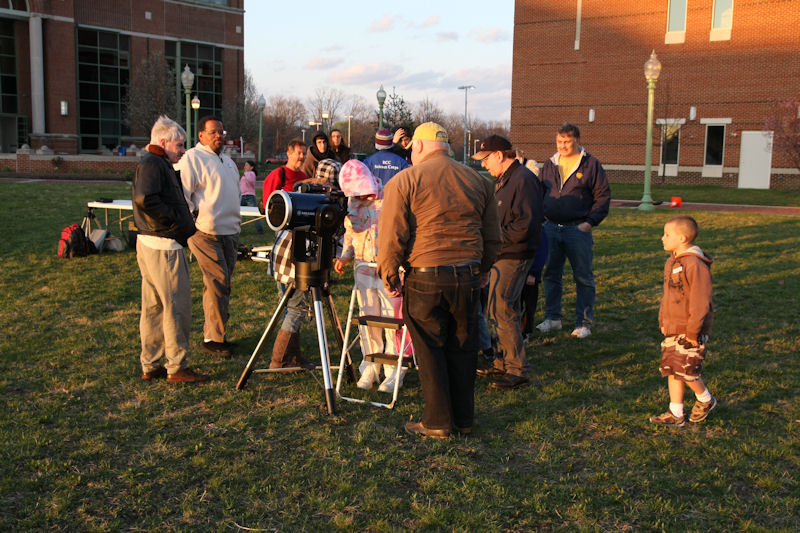 The gibbous moon over Votta Pavilion...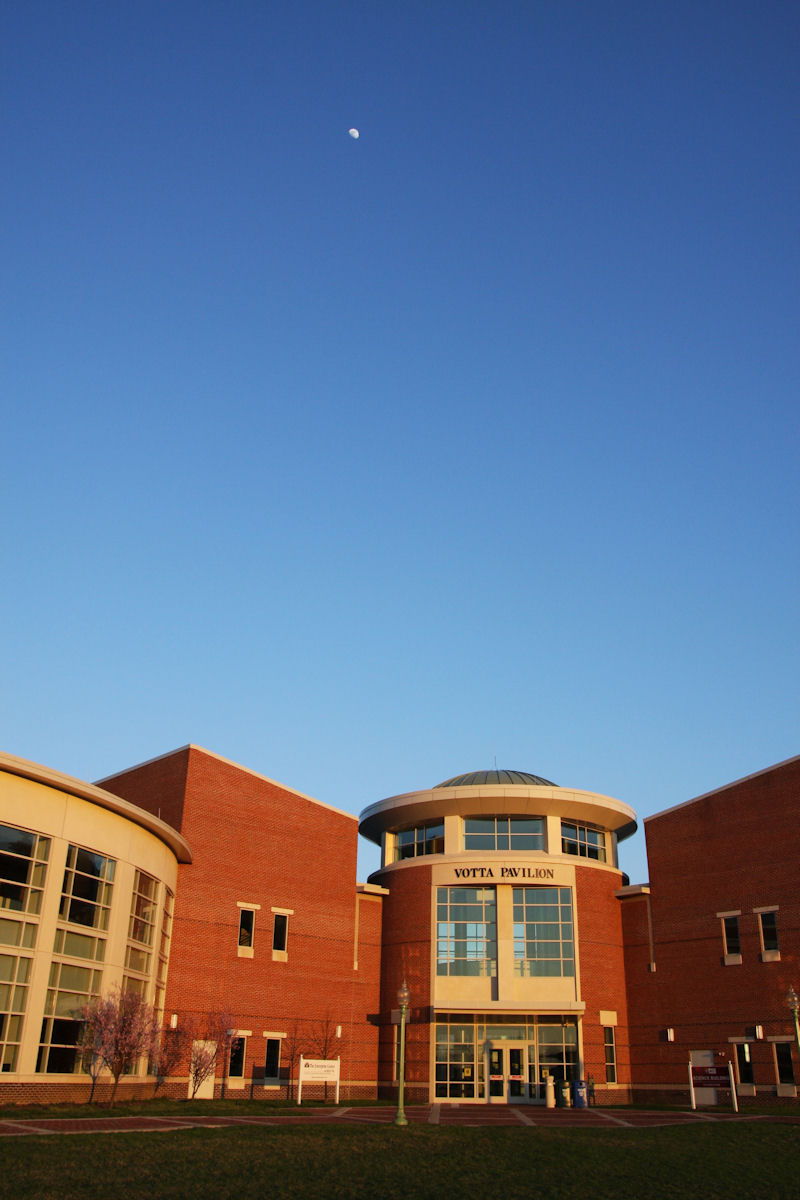 Bill is aiming at the moon...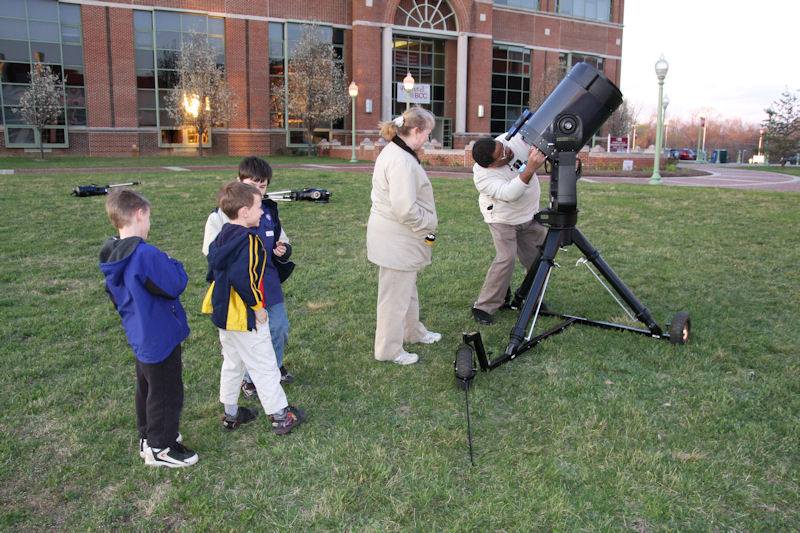 A last look at the sun before it sets...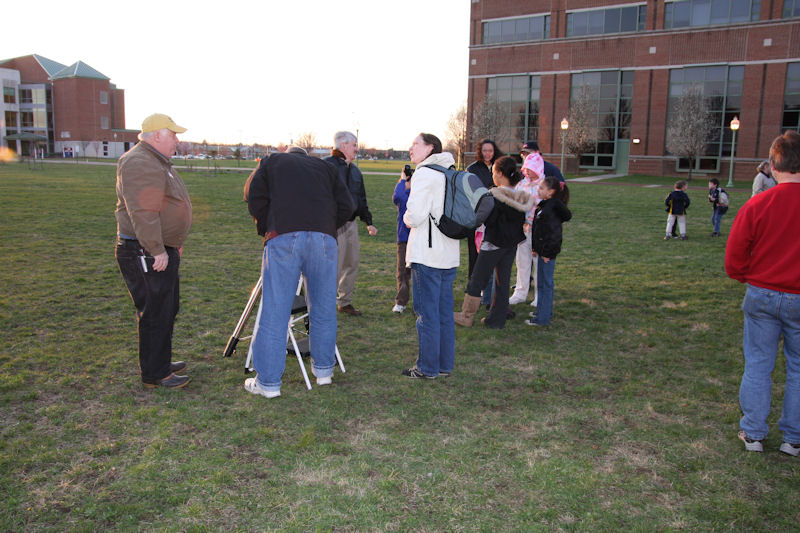 Do you believe it, there's no focusing knob...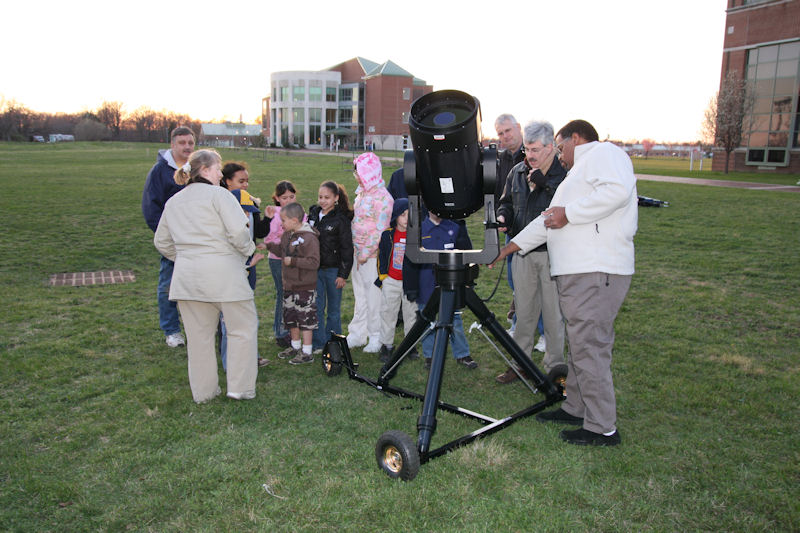 In the growing darkness, the moon is on the laptop screen in near real time...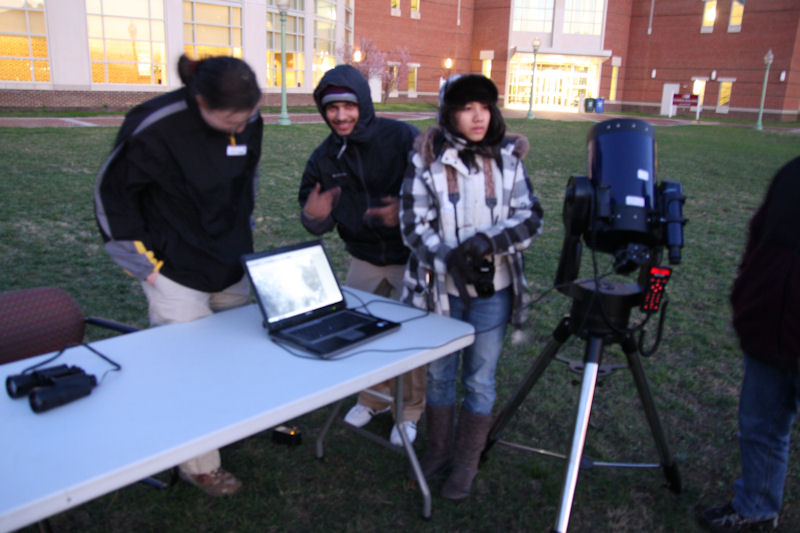 Gathering around to look at the moon on the laptop