CalSky predicted a several-second long transit of the sun by the International Space Station (the ISS) at 6:58 pm. The centerline would pass close to the intersection of Interstate 295 and Route 541 near Burlington, NJ, so a small group of WAS members ventured there in an attempt to photograph and visually observe it. Unfortunately, a slow-moving cloud bank ruined the view even though the sun moved tantalizingly close to the edge.
Drew Maser prepares to image the ISS solar transit (this is the same equipment he used to successfully capture the ISS transiting the crescent moon a week earlier)...
Scott Ewart and club president Steve Mattan are at the edges of their seats as they await the transit...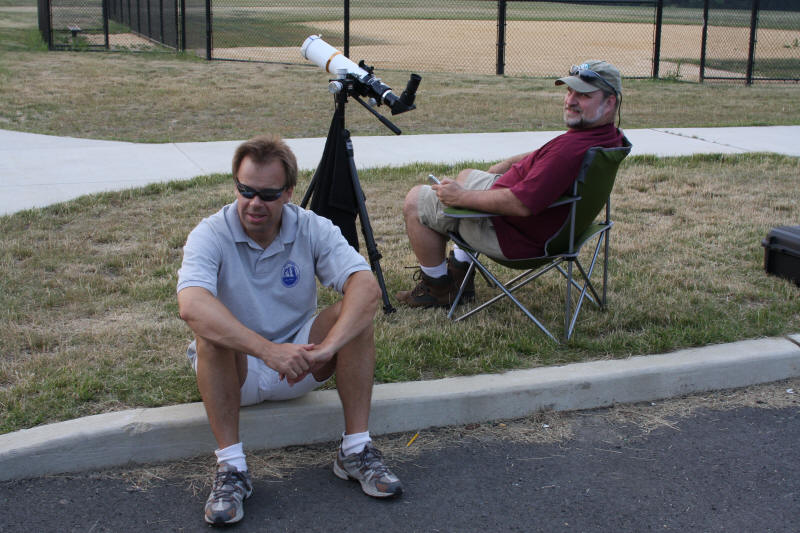 David Lerner lines things up...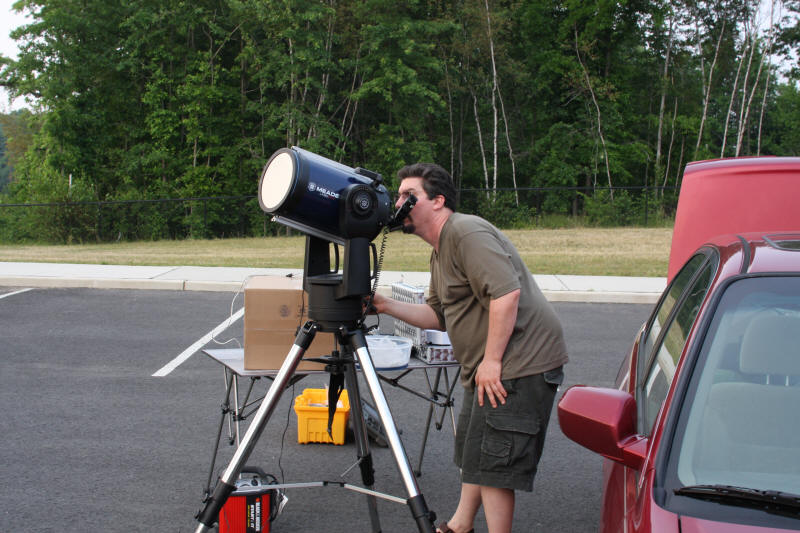 Al Meloni's ready to go.....