West Jersey Astronomical Society www.wasociety.us
Welcome to the Official Home Page of the West Jersey Astronomical Society (formerly known as the Willingboro Astronomical Society). Our club is in its 53rd year of serving both the public and the amateur astronomers of the Delaware Valley. We have a long history of public education, star parties, interesting meetings, in-depth training and experienced leadership. We are a 501(c)(3) tax-exempt organization. Click here for membership information (dues can now be paid through PayPal).
Announcements Last Update: Sunday, November 22, 2020
| | |
| --- | --- |
| Nov 30 | Full Moon at 4:30 am EST, just North of the Hyades in Taurus. There will be a Penumbral Lunar Eclipse beginning at 2:30 am EST (49.4° altitude for 40°N-75°W). Mid-eclipse will be at 4:43 am (24.9°) and the eclipse ends at 6:56 am (1.4°). Times and altitudes from the USNO's MICA software. |
| Dec 4 | Formal Meeting, online via Zoom, opening at 7:30 pm (log-on information will be posted to the WAS e-group). Physical meetings at the Virtua Health and Wellness Center in Moorestown, NJ, remain suspended indefinitely due to COVID-19 concerns.The election of club officers for 2021 will be conducted at this meeting. |
| Dec 14 | New Moon at 11:17 am EST in eastern Ophiuchus. |
| Dec 18 | Informal Meeting, online via Zoom, opening at 7:30 pm (log-on information will be posted to the WAS e-group). |
| Dec 21 | Solstice at 5:02 am EST, the Sun reaches it's most southerly declination (in Sagittarius) and Winter begins for the Northern Hemisphere. In addition, Jupiter and Saturn will be in close conjunction, separated by a mere 0.1° after sunset, but they will also be close for several days before and after December 21. |
| Note: | Public Star Watches at Batsto and Member Star Watches at Atsion have been cancelled through the end of 2020 due to COVID-19 concerns. The status of the 2021 Star Watches is currently indeterminate. |
Photo Spotlight Image posted 11.18.2020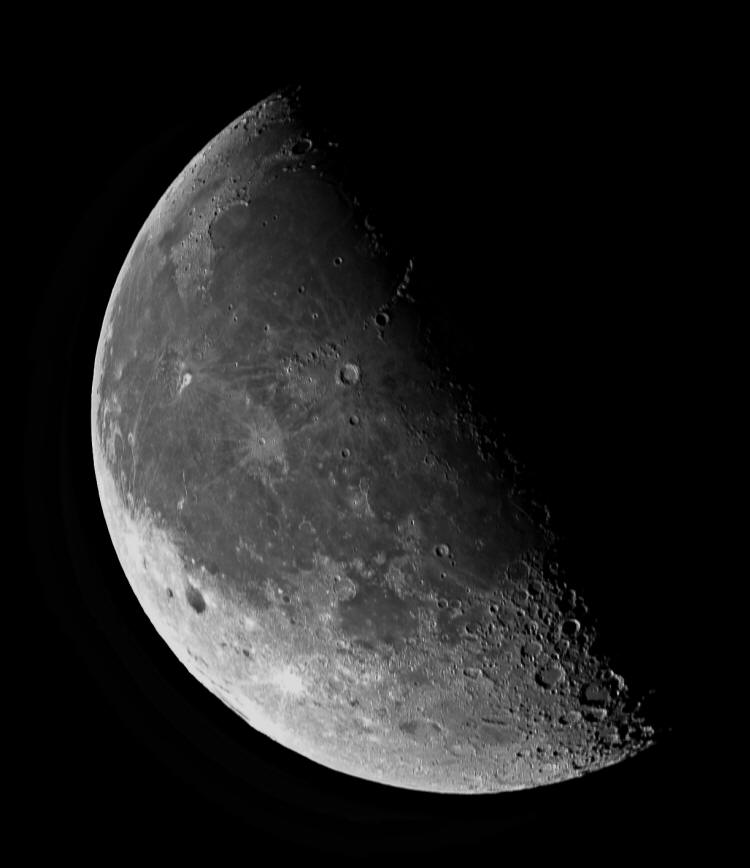 Club member Dave Nuenheuser captured this image of the third-quarter Moon on November 8, 2020, starting at 6:20 am EST, which was shortly before sunrise at 6:38 am. Dave used a vintage Takashi 200 mm, f/4 astrograph, a light green filter and a ZWO ASI183 monochrome camera. 3,200 frames were processed AutoStakkert, Registax 6, ImagePlus 6 and Photoshop CS2.
Click here for the previous home page image.
Click to contact the . Members are encouraged to submit their astronomical images to the webmaster for inclusion on the WAS Home Page. Be sure to include a description, date and time, as well as equipment and photo data.
USNO Solar System Object Apparent Disc
(this link may be inoperative as the USNO websites are undergoing modernization; estimated completion is now Fall 2020)
Star & Constellation Pronunciation Guides
Old SOHO Link Alternate SOHO Link