West Jersey Astronomical Society www.wasociety.us
Welcome to the Official Home Page of the West Jersey Astronomical Society (additionally known as the Willingboro Astronomical Society). Our club is in its 54th year of serving both the public and the amateur astronomers of the Delaware Valley. We have a long history of public education, star parties, interesting meetings, in-depth training and experienced leadership. We are a 501(c)(3) tax-exempt organization. Click here for membership information.
Announcements Last Update: Sunday, August 15, 2021
Aug 19
Jupiter at opposition, 8:28 pm EDT.
Aug 20
Informal Meeting, online via Zoom, opening at 7:30 pm (log-on information will be posted to the WAS e-group). Physical meetings at the Virtua Health and Wellness Center in Moorestown, NJ,

remain suspended

due to COVID-19 restrictions at the venue.
Aug 22
Full Moon at 8:02 am EDT in Aquarius, about 5° below Jupiter at 1 am.
Sept 3
Formal Meeting, online via Zoom, opening at 7:30 pm (log-on information will be posted to the WAS e-group).
Sept 6
New Moon at 8:52 pm EDT in Leo.
Note:
The status of 2021 Public Star Watches at Batsto and Member Star Watches at Atsion is still indeterminate due to COVID-19 restrictions in the New Jersey State Forests. However, member star watches at the Barnegat Road Observing Site have been, and will be held as the moon and weather permit (announced on the WAS Google group).
Photo Spotlight Image posted 7.18.2021 (additional image posted 7.22.2021)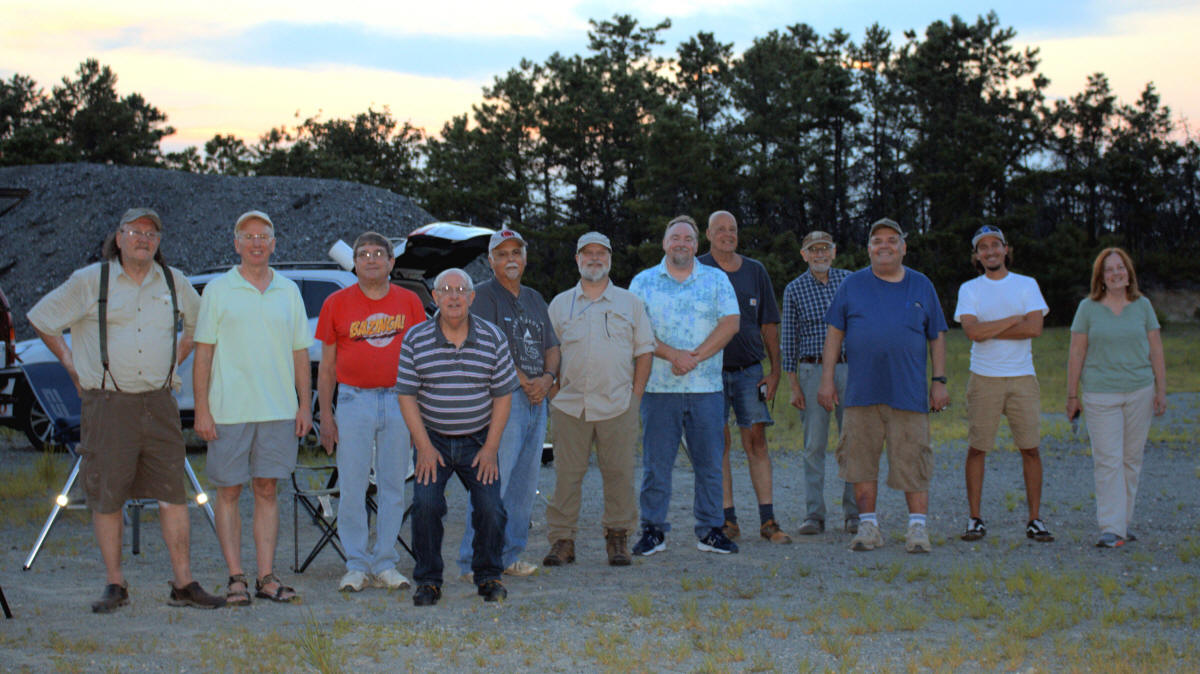 Members of the WAS assembled on Friday evening, July 16, 2021, for the inaugural Star Watch at our Barnegat Road Observing Site in the dark New Jersey Pines. Despite hot, humid weather all week, and a less-than-ideal forecast beforehand, we had a great session under a mostly clear and surprisingly transparent sky. Access to this secure site is just one benefit of membership in the WAS (public access is restricted by a locked gate). Pictured from left to right are: Jim B (Treasurer), Val K, Steve K, Dave N, Al M (President), Steve M, Wade E (Vice President), George B, Paul B, Joe S, Jim N and Suzanne L (Secretary). Mouseover for annotations. Photo credit: Dave N & Val K.
Club President Al Meloni submitted the following image of the crescent moon, less than half a day before first quarter, which he took during the July 16 session at Barnegat...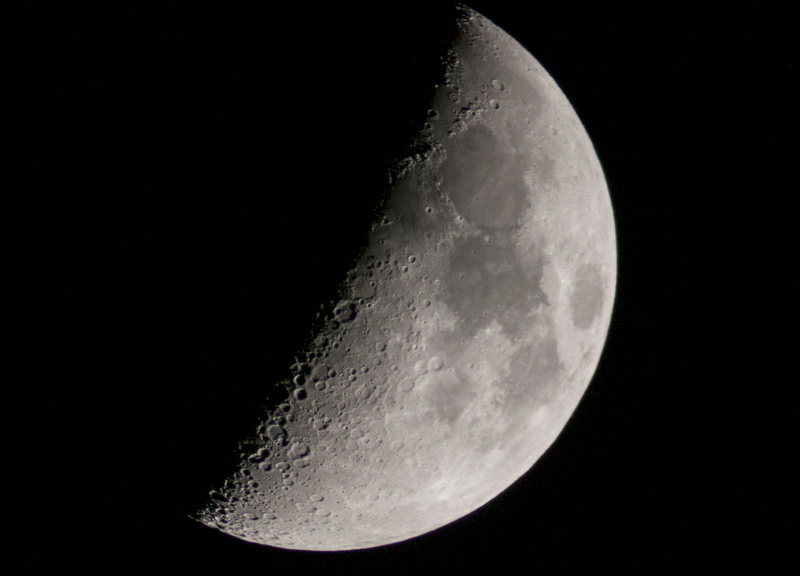 Besides the abundance of craters along the sunrise terminator, it shows in particular the Lunar X and the Lunar V (mouseover for labels), illumination effects caused by the low angle of the rising sun at the terminator. Al used a 160 mm, f/10 achromatic refractor (which he built himself) with a Canon EOS 50D digital SLR cameras at the prime focus. It was exposed 1/640 second at ISO 2000. Click here for a larger version of the picture, click here for predictions of the Lunar X from August through December of 2021.
Click here for the previous home page image.
Click to contact the . Members are encouraged to submit their astronomical images to the webmaster for inclusion on the WAS Home Page. Be sure to include a description, date and time, as well as equipment and photo data.
USNO Solar System Object Apparent Disc
(this link may be inoperative as the USNO website is undergoing modernization; estimated completion is now Fall 2020)
Star & Constellation Pronunciation Guides
Old SOHO Link Alternate SOHO Link
Lunar X predictions for August through December 2021